GM Security Technologies expands its operations in Latin America
September 27, 2019
GM Security Technologies participates in Tech Day 2016
September 27, 2019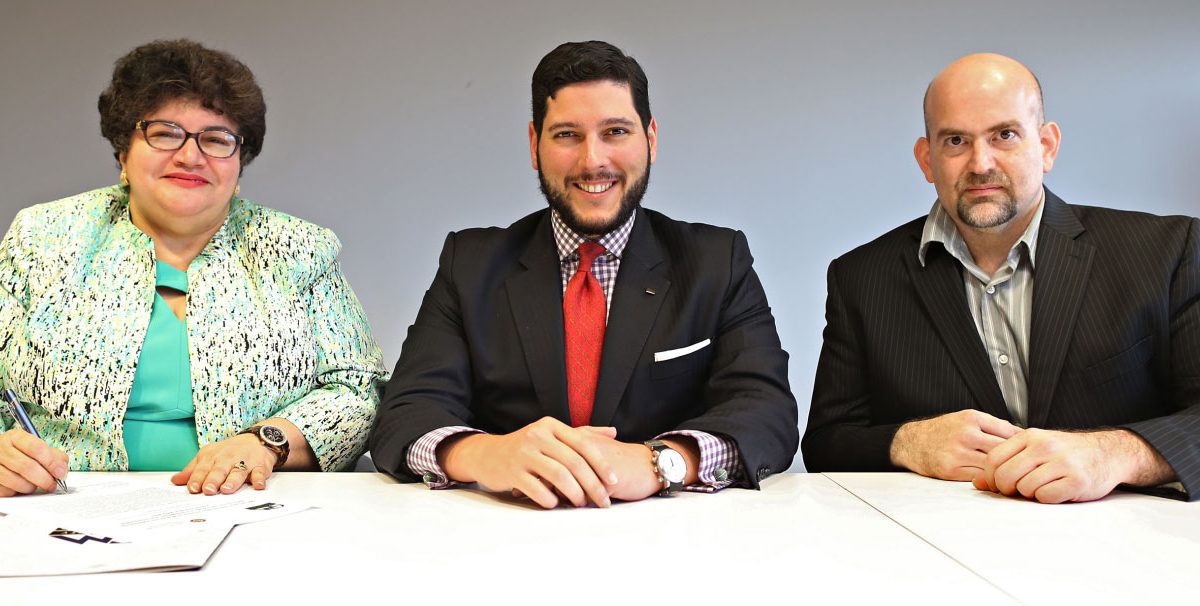 This strategic agreement will serve to encourage innovation in the area of Cyber-security in Latin America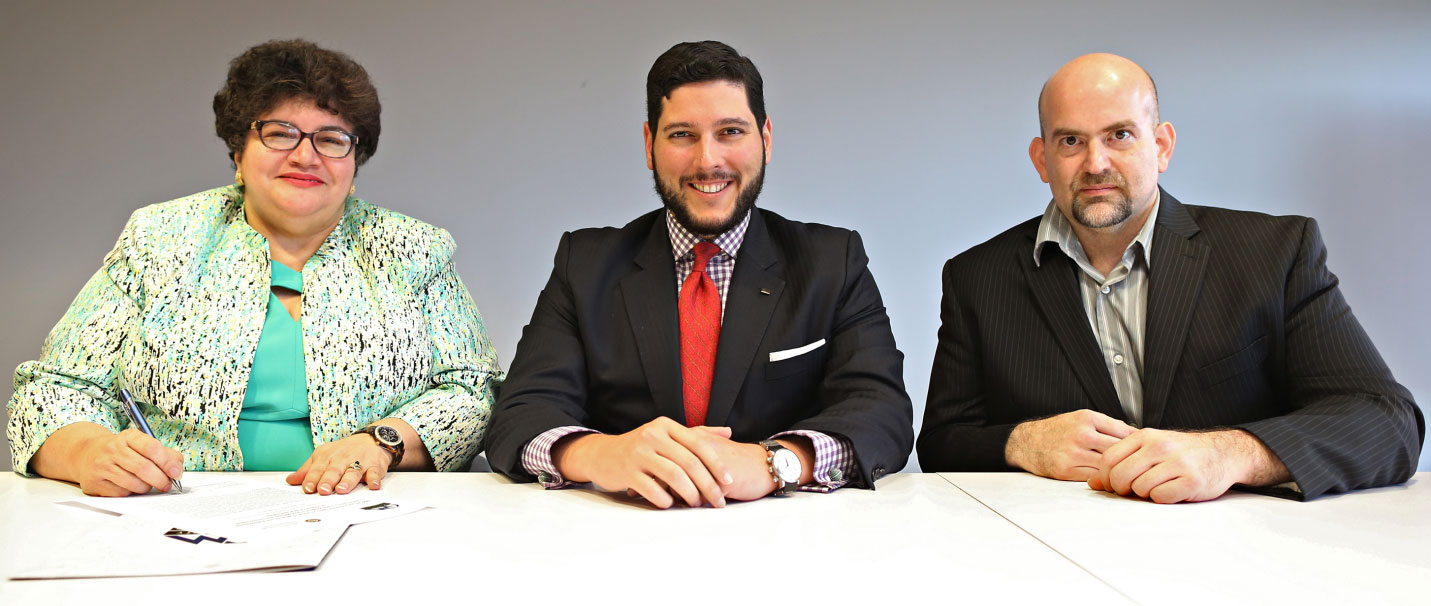 San Juan, Puerto Rico, April 7 2016. GM Security Technologies (GM Sec Tec), a leading organization in secure cloud computing, big data and integrated security, announced today a strategic agreement with the Puerto Rico Science, Technology and Research Trust, and the Polytechnic University of Puerto Rico, in order to launch an innovation and incubation "cluster" for cybersecurity work force education, training and career development, that in the future will serve to meet the needs of all vertical industries, both in Puerto Rico and the rest of Latin America.
The Puerto Rico Science, Technology and Research Trust, is a nonprofit organization responsible for the public policy for science and technology in the Commonwealth, directed by Luz A. "Lucy" Crespo, this organization provides the strategic development and guidance of specialized talent in cyber security. "Our main objective in establishing this alliance, is to continue our commitment to Puerto Rico leveraging the organic engineering talent Puerto Rico is globally known for across our educational sector, a critical segment of our higher education programs. With our leading engineering curriculums, we have developed a key initiative to harvest opportunities for Puerto Ricans by Puerto Ricans servicing a Pan-Latin America audience, with that unique synergy that Puerto Rico offers, US jurisdiction and a Spanish speaking population. We feel privileged to contribute in the continued education of new generations, offering them the opportunities and challenges that exist and are being created in the cyber security world", said Héctor Guillermo Martinez, Executive Vice President, Office of Strategy and Development, GM Security Technologies.
The mission of this agreement seeks to build upon existing successful programs, and catalyze new innovations and experiments to help meet the growing demand for a skilled cybersecurity workforce. This initiative will prepare young Puerto Ricans for the working world and allowing an opportunity to remain within Puerto Rico for career growth in this sector, and also to export these in-demand services to the rest of Latin America.
"This partnership is aligned with our vision of turning the island into an innovation center with global recognition that develops, attracts and retains scientists and technology companies, in order to promote creativity. We invest and are committed to developing new skills required in Puerto Rico and the rest of Latin America, that could be provided from the island, with the additional advantage that the training can be adapted to the US legal framework, but offered in Spanish, "remarked Lucy Crespo, CEO of the Puerto Rico Science, Technology and Research Trust.
The Polytechnic University of Puerto Rico, also has a clear vision to strengthen this type of strategic alliance that benefit their students. "The main goal of our office is to facilitate the integration of academic education for our students with the working world. We seek to offer a solid professional training in order to prepare them for different career opportunities, while consolidating their degree. Moreover, the employment services office has a mission to help graduates and graduate students, to get a professional experience related to their field of study", said Angie M. Escalante, Office of Employment and Internships Director, Polytechnic University of Puerto Rico. As for academics, the idea of ​​this initiative is to serve as feedback from educational institutions, in order to support them with the curriculum already established for students, taking into consideration that the world of cyber-security, Big Data, Machine Learning and Data Science, continues evolving and this courses will be an added value for their own industries.