PCI 4.0 Readiness
Accelerate your journey to compliance and avoid business disruption with our comprehensive portfolio of managed services and solutions.

PCI DSS compliance is required for any organization that stores, processes, or transmits cardholder data. In response to the massive growth of online transactions and evolving tactics from threat actors, the global standard PCI DSS 4.0 was developed to protect your business from emerging threats.
Starting officially in March 2024, with a March 31st 2025 deadline for full compliance, PCI DSS 4.0 is rapidly approaching. So it's critical to start the transition from PCI DSS 3.2.1 now to ensure you are in compliance and can continue business operations without disruption.
An Easy Path to Compliance from the Security Experts
GM Sectec is the world's largest independent Cyber Defense and Fraud Prevention firm focused on payment security. A Visa Preferred Partner and fully certified by the PCI Security Standards Council, the GM Sectec team of QSAs is trusted by thousands of merchants, processors, and gateways around the world and is fully trained on all the key changes in the PCI 4.0 requirements.
With our unique combination of compliance assessment, advisory services, and SaaS solutions, we guide you through every step of the initial certification process and annual renewals so you can focus on running your business. 
---
PCI 4.0 includes 60+ new requirements, SIEM is now mandatory, and there is additional evidentiary burden for documentation and artifacts.
This is a heavy lift for most companies, but GM Sectec's team of QSAs and consultants are fully trained and our SaaS solutions provide an easy path to compliance. And if you are already certified, we can help you make the transition from PCI DSS 3.2.1 to version 4.0.
Requirement

GM Sectec Solution

Requirement 3:

Safe Storage

FirsToken offers Tokenization as a Service

Requirement 10:

Monitor

Security Analytics+ (SIEMaaS) provides automated 24x7 solution

Bundled Tech+Services+Compliance

Built in Cloud for Scalability, Reliability & Performance

Requirement 11:

Test

FirstFire Vulnerability Scanning with Crypto & People/Identity Intelligence

Requirements 9 &12:

Access & Security Awareness

DataPreserve provides automated backup & recovery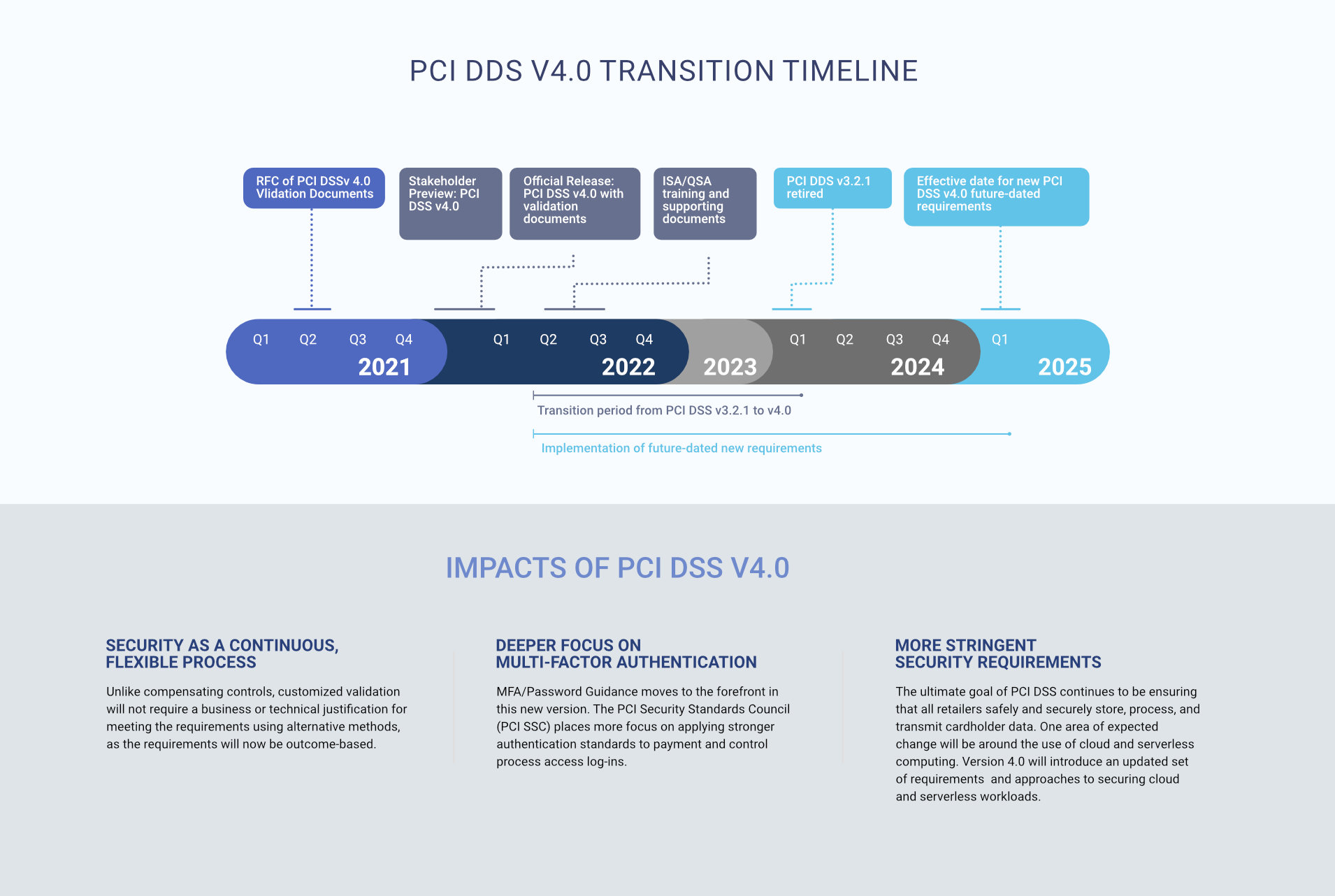 These resources provide background to get you started. If you are a service provider or merchant and need assistance, our team of security experts is ready to help. 
PCI Security Standards Council Resources
Schedule Your PCI 4.0 Gap Analysis Today