Document Library
Designed with you in mind our Document Library includes "go-to" insight for all your cybersecurity techniques and strategies.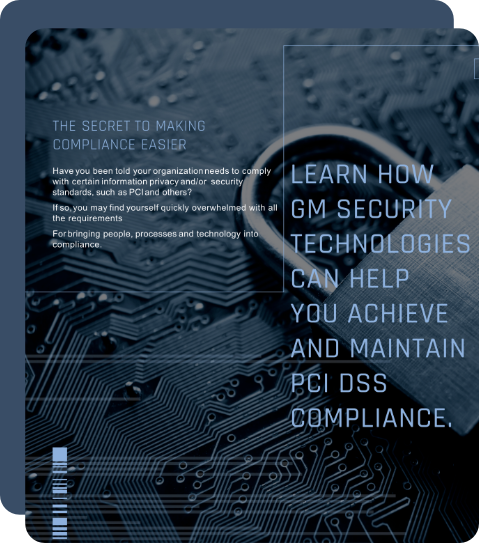 Tear Sheet
GMST PCI Compliance Assurance
Have you been told your organization needs to comply with certain information privacy and/or security standards, such as PCI and others? If so, you may find yourself quickly overwhelmed with all the requirements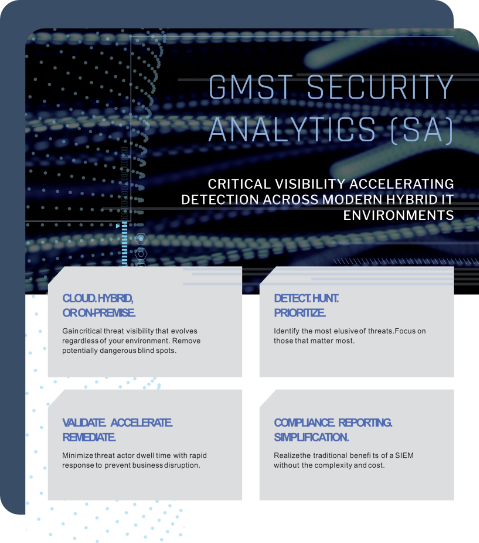 Tear Sheet
GMST Security Analytics (SA)
GMST SA is designed to be more than a compliance and reporting tool. GMST SA provides critical visibility across your threat landscape to GMST Security Operations Center (SOC) analysts who leverage big data analytics, machine learning, customized rule-sets and behavioral analysis to make sense of expected and unexpected events and behaviors across your environment.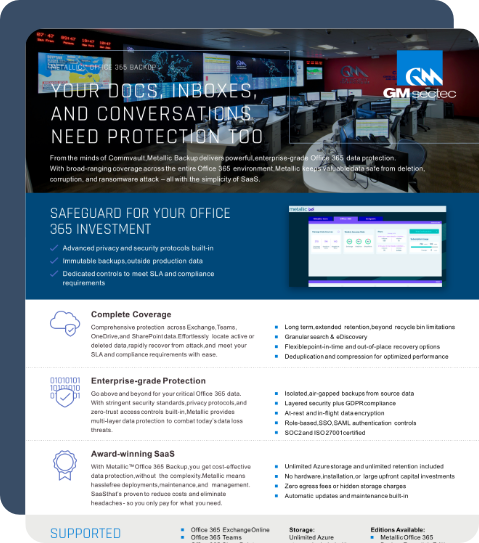 Tear Sheet
GMST DataPreserve
From the minds of Commvault, Metallic Backup delivers powerful, enterprise-grade Office 365 data protection. With broad-ranging coverage across the entire Office 365 environment, Metallic keeps valuable data safe from deletion, corruption, and ransomware attack – all with the simplicity of SaaS.
Fill out the form below to download a copy of your preferred document.