Boston, Mass. – Oct. 9, 2019
Cybersecurity Ventures today announced its first-ever Hot 150 list of pure-play cybersecurity companies to a live audience at the FutureCon conference in Boston, Mass.
The Hot 150 can be seen at Cybersecurity150.com.
Thousands of startups have been formed over the past decade to focus on combating cybercrime, which is expected to cost the world $6 trillion annually – up from $3 trillion in 2015. The Hot 150 features the hottest and most innovative companies in this market.
The list consists of pure-play companies focused exclusively or primarily on cybersecurity.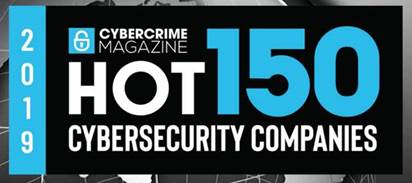 Selection Criteria
The Hot 150 selection criteria includes some or all of the items below for each company:
Cybersecurity Sector (market category)
Problem(s) Solved
Feedback from CISOs and Decision Makers
Feedback from IT Security Evaluators & Recommenders
Feedback from VARs, SIs and Consultants
Venture Capital Raised
Founder and Management Pedigree
Company Growth (Revenues and Employees)
Recognized as a Best Place to Work
Customer Base and Notable Wins / Implementations
Channel Programs
Published Product, Technology, and Services Reviews
Demos and Presentations at Conferences
Media Coverage
Social Media Followers and Engagement
Research, Reports, and Surveys Published